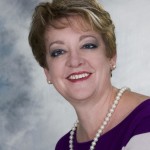 I'm the Director of Music at our church as well as organist, and have inherited the Handbell Choir due to a retirement (a thoroughly joyful experience!). I use the tabs for organ and piano; appreciate the "body" and stiffness that they have – used sticky note-type products for a long time, but very flimsy, and I especially don't like how they get very messed up when you move/transport music – stacks of music end up looking disreputable and you can't tell what was written on the crumpled paper.
Our ringers have been using the initial order and love them: the tabs are grippable even when ringers are wearing gloves, and have asked for more.
Thank you for a great product!
Joy Christian